Payment gateway is launched online banking online based on the bank card online payment to a third party electronic payment system, through the integration of various bank payment interface, the user can directly to the funds from the bank card transfers to website account payment services, currently supports the 26 domestic mainstream bank online payment. Dedicated to domestic and foreign enterprises engaged in e-commerce or individuals to provide safe, fast and stable payment service.
Five advantages
Coverage of the mainstream domestic bank card
In support of the 26 major domestic bank debit card and credit card
Efficient access method
Simple security interface, T+2 days to complete the access
Strong account management function
Always check the account transaction details, account management and reconciliation
The security of the system
Through the PCI-DSS information security certification leading technology, strict process, for your online trading with strong security
Clearing efficiency
Auto fill single + artificial recharge single double protection, completely solve the problem of single.
Most of the sites in the main site to choose the payment interface, emphasis is given to the following questions:
The success rate of pay - how!
The account is clear!
Pay cost is low enough!
- the system is safe!
Deep needs: 1, payment records can delete, ensure user privacy. 2, can entrust the accounting settlement, equivalent to a different account settlement in batches. 3, can reduce the cost of enterprise access to a home can support most of the third party platform.
Although there are many types of online payment interface on the Internet, but the common online payment interface on the several:
1, Alipay integrated payment interface; Alipay payment interface integration refers to the Alipay payment platform interface program with your business website seamless integration, so that your website has the function of online payment immediately. According to your website script and structure to be integrated, programmed to debug successfully.
Disadvantages: audit ultra slow, high rate, high demand. Payment must have a Alipay account only, users need to open online banking.
2, money paid through payment interface integration; money paid through payment interface integration is refers to the money paid through payment platform interface procedures and your business website seamless integration, so that your website immediately have the function of online collection. Money paid through the construction of a new integrated payment platform, business covering B2B, B2C and C2C all areas, providing excellent online payment and settlement services. For individual users, TenPay provides including online recharge, provided rich, payment, transaction management, and other functions; for business users, financial pay pass provides safe and reliable payment and settlement services and highly distinctive QQ marketing resources support. Customers pay on your website, the money is automatically included in your site corresponding to the client
Account, real-time arrival, convenient and quick.
Disadvantages: with the amount of the settlement, and the contract procedures cumbersome, in support of the bank pay less, must be QQ customers to open caifutong can.
3, poly Bowen billing payment interface integration; poly Bowen billing is integrated payment interface, the main advantage is existing third-party payment of resources integration, to maximize the to ensure the safety of the premise of reduce all kinds of enterprise's cost, help the enterprise to gain the profit space between, also can provide more personalized services such as intelligent recommend customers often use bank, site owners can free to delete user privacy data to ensure the safety of the user's privacy.
At present, poly Bowen provide billing:
1, payment records can delete, ensure user privacy
2, can be entrusted into account, the equivalent of batches settled to a different account.
3, can reduce the cost of enterprise development and maintenance cost access poly Bowen billing can support most of the third-party platform and 306 bank.
android iOS App客户端如何实现在线支付*Q~~1⑨9⑦O⑦46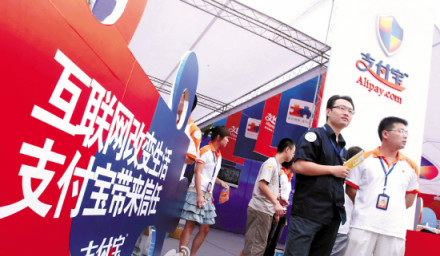 个人网站如何实现支付宝收款呢?
  答案:我们知道,支付宝支付当前非常流行,在个人网站上集成壹个支付宝支付方式,非常有利于网站的业务开展; 但是,因为支付宝支付只对公司开放,而注册、运营壹个公司的成本非常高,个人站长壹般网站收益都不是很大,为此去注册、运营壹个公司明显不合适。那麽个人网站如何在自己的网站实现 支付宝收款呢?这必须要第四方支付平台进行协助才能实现。我们就是这样的第四方,因为我们是实体公司,申请过支付宝认证和支付宝接口,可以在线收款。个人网站在我们的平台 注册成为会员,就可以享受支付宝支付给您带来的便捷收款服务。
  个人网站支付宝收款要不要手续费呢?
  答案:当然需要。接入网站的每笔交易,支付宝都会扣除支付宝特约平台商账号的服务费,这笔服务费肯定要记在接入网站的账上。同时,我们运营公司和平台都需要成本,所以综合给接入网站的费率略高于 我们公司和支付宝的签约费率,高出的部分减去运营成本才是我们的利润,算得上是微利行业了。
  个人网站支付宝收款能不能立即到账?
  答案:能。支付宝支付立即到账的,我们把开通好支付功能的支付宝支付宝特约平台商账号转让给你们,您们自己修改密码等,自己管理账户自己操作资金
  个人网站申请支付宝收款有没有什麽限制条件?
  答案:没有的,壹切违法、违规擦边球的网站我们接,具体请联系我们的业务 Q Q 19970746