Algorithms of the Intelligent Web
Web 2.0 applications are best known for providing a rich user experience, but the parts you can't see are just as important—and impressive. Many Web 2.0 applications use powerful techniques to process information intelligently and offer features based on patterns and relationships in the data that couldn't be discovered manually. Successful examples of these Algorithms of the Intelligent Web include household names like Google Ad Sense, Netflix, and Amazon. These applications use the internet as a platform that not only gathers data at an ever-increasing pace but also systematically transforms the raw data into actionable information. Algorithms of the Intelligent Web is an example-driven blueprint for creating applications that collect, analyze, and act on the massive quantities of data users leave in their wake as they use the web. You'll learn how to build Amazon- and Netflix-style recommendation engines, and how the same techniques apply to people matches on social-networking sites. See how click-trace analysis can result in smarter ad rotations. With a plethora of examples and extensive detail, this book shows you how to build Web 2.0 applications that are as smart as your users.
How to Think About Algorithms
This textbook, for second- or third-year students of computer science, presents insights, notations, and analogies to help them describe and think about algorithms like an expert, without grinding through lots of formal proof. Solutions to many problems are provided to let students check their progress, while class-tested PowerPoint slides are on the web for anyone running the course. By looking at both the big picture and easy step-by-step methods for developing algorithms, the author guides students around the common pitfalls. He stresses paradigms such as loop invariants and recursion to unify a huge range of algorithms into a few meta-algorithms. The book fosters a deeper understanding of how and why each algorithm works. These insights are presented in a careful and clear way, helping students to think abstractly and preparing them for creating their own innovative ways to solve problems.
Accelerated C++: Practical Programming by Example
If you don't have a lot of time, but still want to learn the latest in C++, you don't have to learn C first. You might learn more by digging into current language features and classes from the very beginning. That's the approach that's offered by Accelerated C++, a text that delves into more advanced C++ features like templates and Standard Template Library (STL) collection classes early on. This book arguably can get a motivated beginning programmer into C++ more quickly than other available tutorials. What separates this title from the rest of the pack is that it jumps right in with samples that take advantage of the Standard C++ of today–from streams to built-in container classes, such as vectors and linked lists. Early examples are more complex than in other books, but the thoroughness and relaxed pace of the explanations will bring the novice up to speed. (Although it ships at a slender 350 pages, Accelerated C++ is packed with samples, tips, and example problems; about 10 per chapter.) After a tour of basic C++, the book looks at more advanced C++ features, such as templates, including built-in support for containers. Besides tapping the strength of Standard C++, you also will learn to design with your own templates. (Other tutorials would defer this material until later on.) The authors have tested the approach in the book in their own teaching, and honed a set of worthwhile examples that will help anyone get familiar with these powerfullanguage features . All examples make use of the command line and console (without GUI programs), but the advantage is that this code should run on any of today's operating systems and compilers. Later sections cover the basics of class design, which include good coverage of operator overloading and inheritance. With its innovative approach to teaching the language, Accelerated C++ will challenge readers in the right way. It suggests that you don't need to learn C to be productive in C++. Written in an approachable style, it deserves a close look from any C++ novice. –Richard Dragan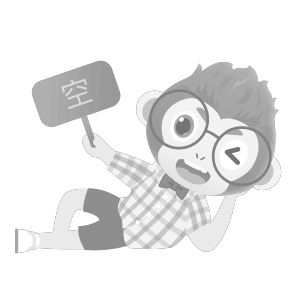 空空如也